Although Arabic is the only official language in Algeria, Morocco, and Tunisia today, French remains intensely used in intellectual life, business and international affairs. In addition, millions of Moroccans, Algerians, and Tunisians have relatives in France.


North African Literature Between Tradition and Modernity.
A course on French-language literature in the Maghreb and on the ways it seeks to integrate an Arabic and Islamic world view with concepts of modernity deriving from the West. Taught in French, Fall 2009.



Reading the Press: France and Algeria.
Exploration of the background to current events in France and Algeria and textual analysis of the news stories, both local and international, that people are reading in Paris and Algiers. Taught in French, Spring 2010.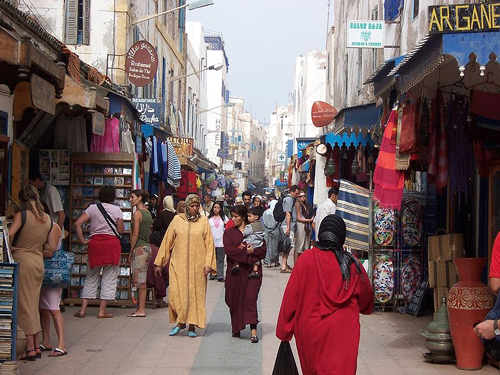 Morocco: Street in Essaouira




Francophone Voices of the 'New' Morocco in Film and Print: (Re)presenting a Society in Transition. —Valerie Orlando, University of Maryland.
Recent novels, poetry, cinema, journalism, and political philosophy illustrate the transformations that Moroccan society is currently experiencing, particularly in the area of gender and sexuality.
Thursday, March 30, 4:00 p.m. (note new date)
Albin O. Kuhn Library Gallery


Images of Openness, Spaces of Control: The Politics of Tourism Development in Tunisia. —Waleed Hazbun, Johns Hopkins University.
A survey, through the lens of tourism, of the political economy of Tunisia and its relations with Europe and globalization since independence.
Thursday, October 29, 4:00 p.m. Commons 331.



Two Hundred Thirty-Two Years of Moroccan-American Relations. —Zakaria Fatih, UMBC.
In the context of contemporary tensions between the U.S. and the Arab world, a survey of the long history of the United States' relationship with Morocco.
Tuesday, November 10, 4:30 p.m.
Albin O. Kuhn Library Gallery


Morocco: Casablanca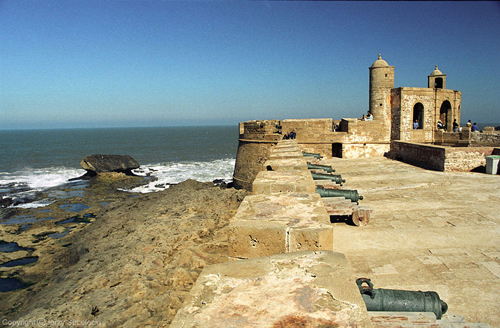 The Silences of the Palace (Moufida Tlatli, Tunisia, 1994)
A drama focusing on the precarious economic and social status of women in the last days of the Tunisian aristocracy. Often considered one of the best Arabic-language films ever made. In Arabic and French; English subtitles.
Tuesday, October 20, 4:30 p.m. University Center 310.



Adieu, Mères (Mohamed Ismail, Morocco, 2007)
The saga of two Moroccan families, one Muslim and the other Jewish, at the time of the massive departure of the Jews to Israel and Europe. In Arabic and French; English subtitles.
Tuesday, November 17, 4:30 p.m. Fine Arts 018.



The Battle of Algiers (Gillo Pontecorvo, Italy/Algeria, 1967)
Generally considered one of the most important political films ever made, this work is set during the early stages of the Algerian War for Independence. The Pentagon screened it during the Iraq War. In Arabic and French; English subtitles.
—Spring date to be announced—


Introduction to the Maghreb
Music, photographs, tea, North African pastries, and an opportunity to chat with UMBC Professor Zakaria Fatih, who comes from Essaouira (formerly Mogador) in Morocco.
Monday, October 5, 12:00 p.m. University Center 310.



A North African Dinner
An evening of food, music, and conversation; a chance to taste a variety of Maghrebi dishes.
—Cancelled—