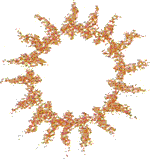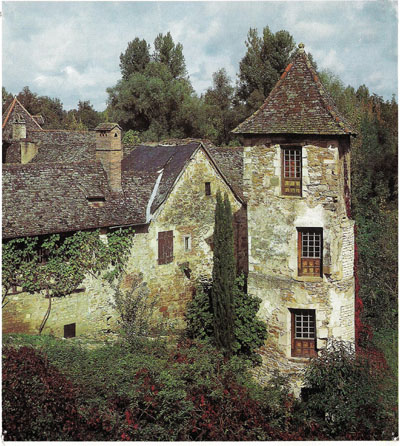 ---

2004 marks the sesquicentennial of the founding in Provence of the Felibrige, the first modern movement to support Occitan language and culture. It is also the centennial of the awarding of the Nobel Prize for literature to Occitan poet Frederic Mistral.

The border that separates the northern half of France from Occitania, which once seemed destined to dissolve, may now be reappearing in the context of the European Union, as old ties with Catalunya are reformed and regional consciousness replaces the nationalism of past centuries. The French area of the Department of Modern Languages and Linguistics is proud to present our fifth Espaces series, on Occitania.



Thursday, October 21, 2004, 4:00 p.m. UC 310
An Introduction to Occitania: Southern France Today
Thomas T. Field, Professor of Linguistics and French, UMBC
A presentation of Southern France as a cultural zone and an introduction to the year's events.

Thursday, November 18, 2004, 4:00 p.m. Commons 331
Passion and Perversion in the Southern Heartland: Theodore Aubanel
William Calin, Graduate Research Professor of French, University of Florida
A lively discussion of one of the nineteenth century's most surprising poets. Professor Calin is the foremost American specialist on modern Occitan literature.

Monday, March 14, 2005, 4:30 p.m. Commons 331
Giono: de l'idéalisme au pessimisme
Roger Poiriet, former Professor of French, Towson University
A stunning literary turn-around, following the difficult years of World War II, transformed Provençal novelist Jean Giono's work in ways that are not entirely understood. In French.

Thursday, April 21, 2005, 4:00 p.m. Commons 331
When They Began the Beguine: The Troubadours as Entertainers
William Paden, Professor of French, Northwestern University
One of the world's most esteemed scholars of medieval Occitan will discuss the troubadours in their historical and cultural context.
---

Thursday, March 31, 2005, 7:30 p.m. Fine Arts 318
La Chimère, by Anne Clément
Gargamela Théâtre
A bilingual Occitan/French play about the man who led an army of Calvinist protesters against the troops of Louis XIV in the Cevennes mountains in the early 18th century.

Monday, March 28, 2005, 4:30 p.m. University Commons 310
Occitan Literature Through the Ages
Anne Clément, actor and storyteller
A dramatic reading of great works from the troubadours to Mistral and the modern defenders of the Occitan language and identity.
---

A series of films set in Occitania. All showings in the International Media Center.

Thursday, October 28, 5:30 p.m. (1 hr. 45)
Marius et Jeannette (1998, Guédiguian)
A poignant love story set in a depressed working-class neighborhood in Marseilles; French, with English subtitles.

Thursday, November 4, 6:30 p.m. (1 hr. 50)
Les Roseaux sauvages (1994, Téchiné)
Rich film about coming of age in Guyenne during the Algerian war; French, with English subtitles.

Tuesday, November 16, 6:30 p.m. (1 hr. 45)
La Gloire de mon père (1990, Robert)
The endless possibilities of childhood, set in traditional rural Provence; French, with English subtitles.

Tuesday, November 30, 6:30 p.m. (1 hr. 30)
Le Gendarme de Saint-Tropez (1964, Guirault)
A crazy comedy set on the Riviera, starring the great Louis de Funès; French only (no subtitles).

Tuesday, February 8, 6:30 p.m. (1 hr. 46)
Le Bonheur est dans le pré (1995, Chatiliez)
A witty comedy about returning to the simple life in Gascony, starring Michael Serrault; French, with English subtitles.

Tuesday, February 22, 6:30 p.m. (2 hrs. 15)
Le Hussard sur le toit (1995, Rappeneau)
A historical drama that plays out in upper Provence in the grip of cholera; French, with English subtitles.

Monday, March 7, 4:30 p.m. (2 hrs. 03)
Regain (1937, Pagnol)
A classic film in which an abandoned Provençal village is brought back to life; French only (no subtitles).

Tuesday, March 29, 6:30 p.m. (1 hr. 44)
Etre et avoir (2002, Philibert)
A touching documentary on a one-room rural school in Auvergne; French, with English subtitles.

Tuesday, April 12, 6:30 p.m. (1 hr. 30)
Farrebique (1946, Rouquier)
An award-winning film on a year in the life of a farm family in Rouergue; French, with English subtitles.

Monday, April 25, 4:30 p.m. (1 hr. 47)
L'Orsalhèr (1983, Fléchet)
A film on the bear trainers who left the Gascon Pyrenees to tour the world. Occitan with French subtitles.

Tuesday, May 10, 6:30 p.m. (2 hrs. 22)
Le Pacte des Loups (2001, Gans)
A high-budget action film about the legendary Beast of the Gévaudan; French, with English subtitles.
---

Thursday, March 3, 2005, 7:00 p.m. University Commons 310
An Evening of Occitan Music, Dance, and Food
Graduate student Steffany Magid will present her experiences with an Occitan folk dance group and introduce students to the music and food of Southern France. Authentic refreshments, traditional and contemporary music.
---

Occitania: Sociolinguistic and Literary Perspectives on the Other Half of France
In this course (FREN 440/640) we will examine the real differences that make the Occitans of the south unlike their "Franchimand" compatriots, from language and cityscapes to eating habits and political tendencies. We will look at the sources of these differences in history and economics and at their expression in literature and film. Taught in French, Spring 2005, Mondays 4:30-7:00.
---

A chance to study in Montpellier for three weeks in January 2005. Montpellier is a dynamic and prosperous university town and is home to a number of important Occitan institutions. Students participating in the program will have an opportunity to meet Occitan activists and native speakers of the language.
---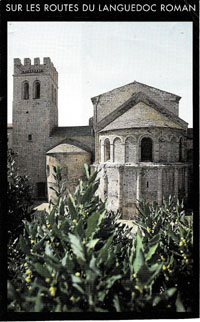 About every two years, the French area sponsors a series of cultural events focusing on one area of the world in which French plays a significant role. The Espaces series usually includes two courses taught in French, a film course taught in English, lectures by distinguished visiting speakers, concerts, debates, and other events. Open to the entire community, Espaces offers UMBC French students a chance to deepen their understanding of the French language, cultural dynamics, and world affairs. Previous series have dealt with West Africa (1995-96), Canada and Quebec (1998-99), the French Caribbean (2000-01), and the Levant (2002-03). For more information, contact Dr. Thomas Field.